30 Jan

CNC Double Disc Grinder Retrofits
BESLY DH6 CNC DISC GRINDER
Check out this 1960's Besly DH6 CNCDouble Disc Grinder retrofit, where MachMotion converted the machine from a manual to automated CNC.
A California based grinding company, established in 1974, was seeking to upgrade their 1960's Besly DH6 CNC disc grinder. This grinder had been previously retrofitted from a manual to an automated PLC control. The previous control retrofit was never successfully operational so the machine sat under-utilized for years.
This type of machine has two grinding discs that face each other and come together to grind both sides of a part. The grinder company produces steel parts and gaskets. The Besly DH6 disc grinder has a sealed spindle quills that utilize a cylinder slide to provide precise tolerance and high rigidity. The machine has an onboard 4" stabilizer, coolant, dial indicators and a powered precision infeed.
THE HEART OF THE BESLY GRINDER
DOUBLE DISC GRINDER RETROFIT UPGRADING TO A CNC
The grinding company searched for a replacement unit, but found that prices were too high. Looking over their Besly DH6 disc grinder, they concluded its condition was superb and they could save money by upgrading to an automated retrofit kit. The grinding company found MachMotion's grinder kit https://machmotion.com/retrofits-main-grinder and called to get a quote. The company had a few major concerns about retrofitting. Would they lose some or all of the grinders features? How much would it cost and how long would it take?
MachMotion has been doing retrofits since 2002 and knew what to expect, allowing for a confidante quote over the phone. The grinder company couldn't believe how low the quote was and thought for sure there was a mistake. To assure there was not a mistake in the quote, MachMotion sent out a technician to the company's location. After the visit MachMotion confirmed the price, giving the grinder company the confidence to proceed with the retrofit.
MachMotion was able to build the Besly DH6 disc grinder retrofit kit in three weeks. The machine was installed with a 17" control touchscreen, conversational interface, Yaskawa dual loop servos, and Newall scales. The customer asked for it and MachMotion delivered on their promise! Successfully rebuilding the Besly DH6 disc grinder and converting it to a CNC, while meeting the client's needs and time requirements.
MachMotion stayed on site until parts were running off the grinder and the customer was happy. They programed both the machine and software, as well as training the employees. The grinder company was left fully confident in how to operate the machine effectively. This is what you can expect from MachMotion with no additional costs.
MachMotion has done many grinders over the years and each case is a little different but they always exceed the customers' expectations.
and start your upgrade with one of our sales engineers.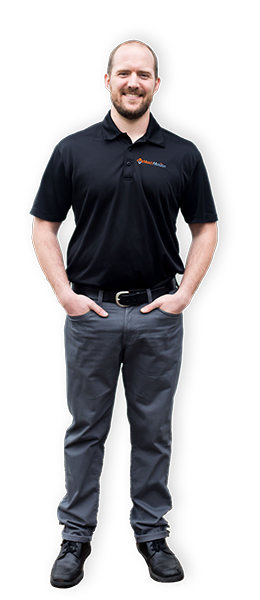 Call me at (573) 368-7399 or enter your name and number here and I'll get back with you within a few business hours.