17 Jan

ELB SURFACE GRINDER RETROFIT
Marco Machine & Design Inc. bought this ELB surface grinder new 1985. Over the years, the machine began to break down and became unreliable. Eventually, the CNC controller died, and they had to run the machine in manual mode. Operating the machine became very inefficient, losing the time savings from the overhead dresser and the ability to program parts and walk away while grinding.
Marco's options were to buy new or retrofit the machine. The ELB surface grinder was mechanically in good shape, so Marco felt it wasn't necessary to scrap the machine. They evaluated the option of buying a new machine verse retrofitting and found that retrofitting made the most sense.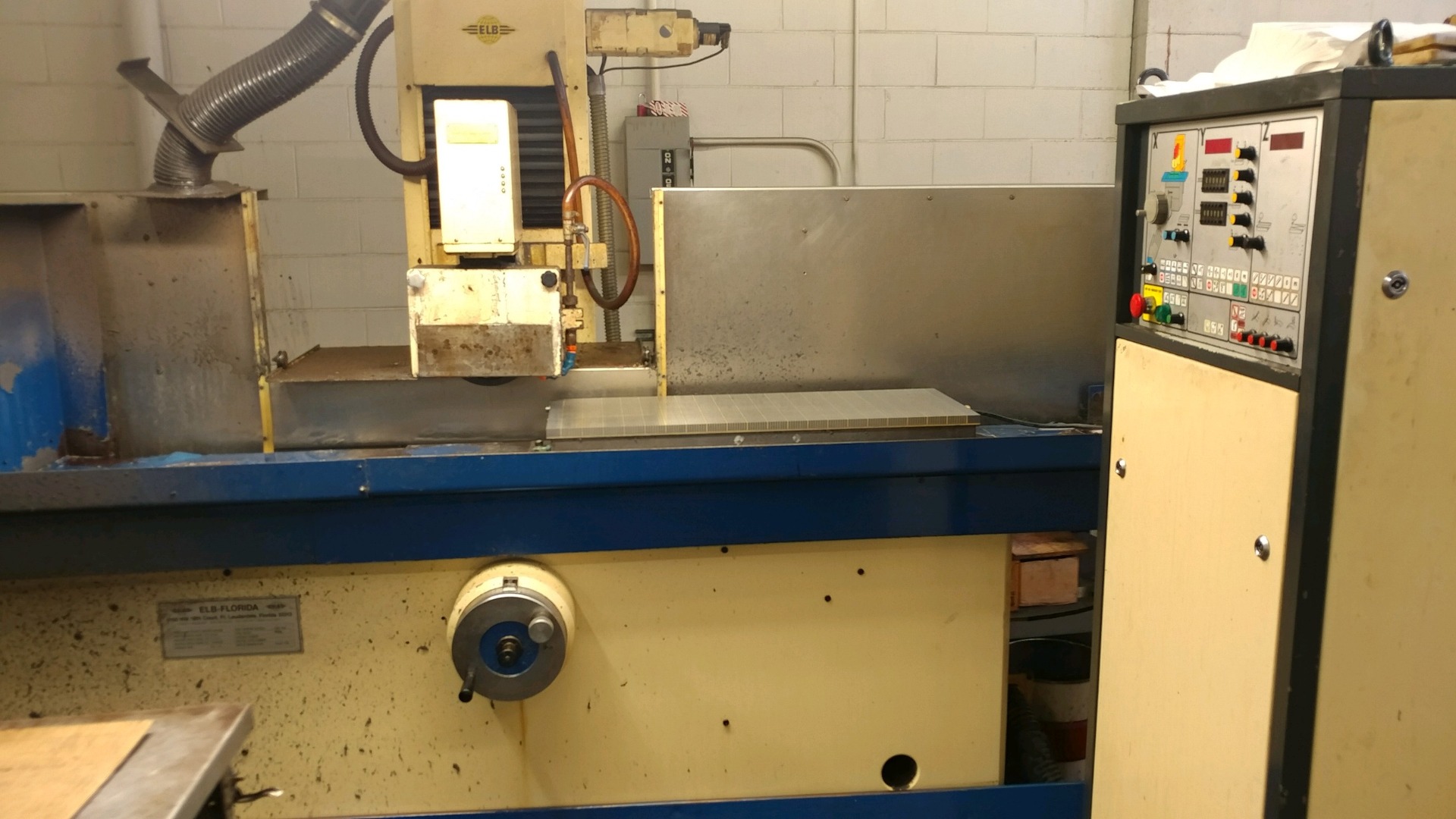 Running Parts in One Week
Marco found that retrofitting is half the cost compared to buying new for the ELB grinder. They would save money in a few ways. They wouldn't have to move the old machine out or the new machine in and they wouldn't have to pay taxes on a new machine. Marco contacted MachMotion to retrofit the 1985 ELB grinder.
In one week MachMotion finished the surface grinder retrofit and trained operators on how to use the new interface. Marco found the new controls were simple to navigate & operate and didn't take long to learn. Marco was running parts off the machine the day that MachMotion left the facility.
Improved Quality and Productivity
Donnie Lawson, the owner of Marco Machine & Design, stated, "The new surface grinder control improved the quality and productivity of Marco's parts." MachMotion added a CNC overhead dresser which included software with a step by step wizard. "The retrofit has doubled both quality and productivity and made it easier to operate.".
One significant benefit the operators were most excited about was the ability to push the DRESS INTERRUPT button anytime while grinding and to dress and start grinding again. It automatically updates the controller wheel offset. This option is a big time saving to the operator.
Having the included wireless MPG pendant makes setting parts up a breeze and the large touch-screen display makes it easy for the operator to read. Remote support is accessible from the machine and the new system is reliable. Marco feels confident in their choice to retrofit with MachMotion.
About the Company
Marco is a top-quality precision job shop which makes parts, small assemblies, and builds custom machines for larger industries. Since 1965, excellence, efficiency, and dependability have been their trademarks. Contact Marco Machine & Design Marco Machine