12 Mar

Flow CNC Waterjet Revival with MachMotion Upgrade
Flow CNC Waterjet Revival with MachMotion Upgrade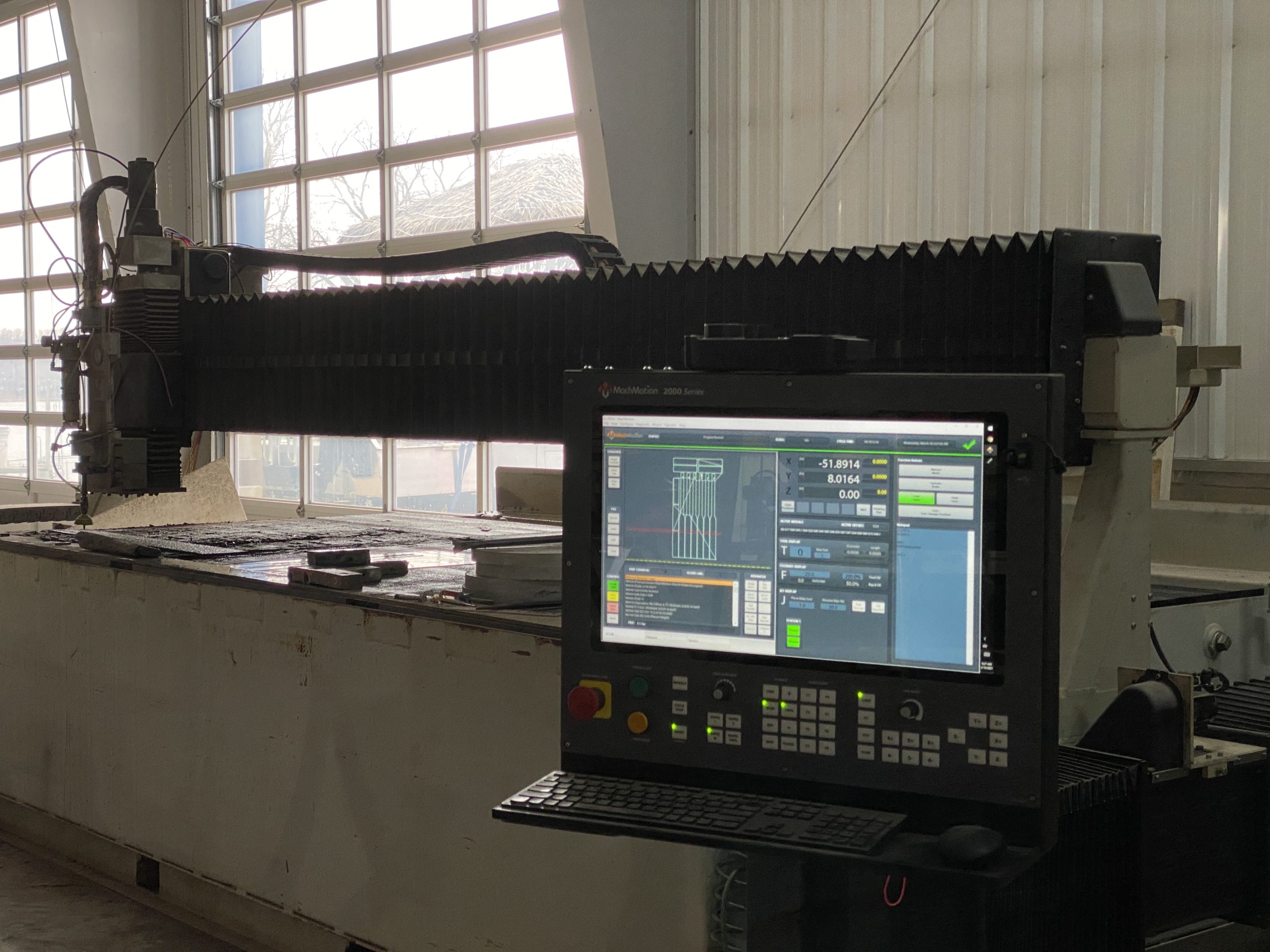 Big Docks Revives their CNC Waterjet
In the summer of 2020, a boat manufacturer on the Mississippi River was experiencing issues with their Flow flying bridge waterjet CNC, causing an interruption in production. Despite the fact that there was no support for the control and Big Docks could no longer find replacement parts, their machine still had years of life left to live. They contacted MachMotion to do a full CNC conversion on the waterjet.
A MachMotion sales engineer walked Big Docks through the process of a control upgrade and determined a self-install was the best option for their waterjet. The MachMotion engineering team designed a complete kit for their machine, including new HMI, pre-wired electrical enclosure and new servos for all axes of the machine.
After assembling and testing the new CNC control system for this machine at the plant in Rolla, Mo., MachMotion shipped the components to Big Docks for install. With the help of MachMotion's world-class tech support, Big Docks successfully removed the old CNC hardware, installed the new kit, and completely calibrated and configured the new machine control. With both remote login and phone support available directly to the end user, the MachMotion-optimized process ended in a successful install and production-ready machine.
"MachMotion delivered a control system that we can reliably keep in production," says Jerrt Hamilton of Big Docks. "It has been working great!" He also sent us a photo of the machine with the disclaimer "I know it's not the cleanest, but that's because we've been using it everyday."
Rather than scrapping, selling, or simply repairing the waterjet, Big Docks opted to revive their machine with a MachMotion CNC upgrade. For far less cost than buying new equipment, they made sure that production never stopped!
Let MachMotion do the same for you as you think about a second life for your CNC machine.
Learn more about our CNC waterjet upgrades here.